Boingo Wireless
p1 has been a valued partner throughout our digital transformation strategy. Their teams consistently bring expertise in a broad range of platforms from established and cutting-edge technologies to ensure the solution fits our unique application and objectives.
Scot Hester
Vice President, Network Operations
DVS Intelestream
p1 has been a great technology partner for many years. For me, they offer a personalized engagement with a higher level of support and engineering. At the same time they maintain an awareness of our environment. This attention shows in how thoughtful they are about providing solutions that actually fit our technology ecosystem and business goals.
Jason Hart
Vice President Information Technology
Global Entertainment Technology provider
p1 is a fantastic partner with world-class solutions that have given our global operation the scale we need to manage huge data sets across multiple business lines. We are continually impressed by p1's ability to stay ahead of the curve on a broad range of technologies and services.
CTO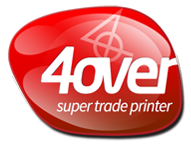 4over
P1 Technologies helped us migrate from datacenter environment to public cloud based architecture for our frontend applications. With their in depth knowledge of AWS and various technologies this transition was smooth and painless. With their help and guidance we now have a an environment that is easy to maintain, follows best practices and easy to scale as our business grows.
Robert Ljungqvist
Sr. Director, Information Technology
Skyryse
We work with P1 as a strategic partner to provide guidance with all of our technology initiatives. P1, most recently assisted us with our AWS implementation, by providing guidance on cost models, as well as the creation of company standards using tools like Terraform. P1's technical skill set has made the transition and growth our partnership with P1 and AWS easier as an organization.
Anthony Salazar
Head of Information Technology Group
Studio Client
Happy customer of p1 for over a decade spanning multiple studios. While it is given that they provide the right solution, works on integration and makes sure that the customer succeeds, they are unique in keeping an eye on the future and the trends in industry and educate us on how we could optimize and reduce costs, whether migrating to cloud, security or disaster recovery. Tech staff does extensive benchmarking, shares openly on the pros and cons, ensure best fit and works on POCs. With great relationships with the vendor, should hard issues arise, they would make the engineering resources available quickly.
Senior DevOps Engineer/SRE
University of California
The University partnered with p1 Technologies in order to keep up with the latest in storage technology. Initially, we asked p1 to assist us in the replacement of aging storage devices. p1 recommended a solution that was designed to play to our needs and strengths. It was not a solution that was driven by their relationship with a particular vendor. p1 installed and configured these new devices, keeping in mind our needs and expectations for production services. In the end, we have a solution that satisfies our immediate needs, while considering where we need to be in one year, two years, five years. We have been so pleased with p1′s approach and support that we will rely on them for all of our future storage related projects. They have been responsive to our concerns and questions, always providing knowledgeable and helpful advice. The staff are professional, helpful, and great to work with."
IT Director
Vanguard Logistics Services
As a strategic technology partner for Vanguard Logistics, p1 Technologies elevated our enterprise architecture at the right price point with exceptional project management, while positioning our company for future digital transformation. It's great to work with, and learn from, leading experts that can target the CIO's top missions in DR, Security, Storage, and Cloud technologies.
Janet Pucino
Chief Information Officer
Zerep Management Corporation
The p1 engineer was excellent. He came in with several ways to do the job (including pros and cons) and I could tell he had done some research prior. He was very willing to share information and take the time to explain what he was doing and why as we went through the process. He focused on not just getting the data migration done but taking the time to test the data in several different ways afterwards which is always appreciated. I didn't feel rushed when he was here. This isn't to say he didn't work quickly but instead there was a definite feeling that he would stop to explain anything I wanted to know or to discuss the process but if I didn't have any questions, he was going to get the job done efficiently and accurately. Too often, I have seen consultants who are more focused on getting done and getting out rather than making sure something is done well the first time. Always make the client think they are the most important job you have today which p1 did. All in all – the p1 engineer is a great tech and the service was awesome.
Dan Sandifer
Information Systems Director