Public Cloud
Shift from "keep the lights on" operational distractions to focus on strategic IT initiatives that drive business growth and enhance customer experience with public cloud architecture by p1 technologies
Public cloud architecture has become the preferred platform for digital transformation initiatives. IT teams can deliver for the business with greater speed and scale with DevOps and Infrastructure-as-Code tools enabled by public cloud platforms. While the cloud promises transformative operational advantages to spur growth, it also requires careful consideration of the changes required across the entire business. In other words, public cloud design considerations are not limited to vendor selection. They also require careful review of the skills of the team, the current business processes and the limitations of existing application architecture.
For most enterprises, public cloud is no longer an "if" consideration, but a "how" challenge.
p1 Technologies is a professionally certified cloud consulting partner with broad experience in cloud design, deployment and management, with a proven process to ensure our customers successfully and reliably accelerate their public cloud transformation.
p1 Technologies employs four stages of adoption in a customized plan to ensure your enterprise maximizes the benefits of its cloud journey:
1. Assessment
---
It's easy to activate an AWS account, spin up a few compute and storage instances and provide a test bed for your development team. While this is a common path to public cloud for many organizations, realizing its full transformative value is more complex than a swipe of a credit card. Broad cloud adoption across your enterprise for production applications requires careful planning and a willingness to take a transformational journey. A journey which begins with p1's Cloud Readiness Assessment. This proprietary methodology is used to explore the fit and value of your existing application infrastructure and workloads for public cloud deployment. It's important to understand where the "quick wins" are for the business. Equally important is to understand which projects will require greater effort and more experience to succeed. p1's Cloud Readiness Assessment provides this and more.

2. Architecture and Deployment
---
Whether you're building a "Cloud Native" application, looking to re-platform an existing application's architecture, or simply want to shift a part of your workload like backup or disaster recovery to public cloud, p1 Technologies' team of Pro Certified architects will help you design and deploy a highly reliable, optimized and secure infrastructure using proven methodologies, such as the AWS Well-Architected Framework.

p1 Uses the AWS Well-Architected Framework and its 5 pillars to design and optimize your cloud architecture:
Operational Excellence
Security
Reliability
Performance Efficiency
Cost Optimization
3. Migrate
---
Migrating key workloads to cloud allows you to shift focus from operations and infrastructure management to high value initiatives for business innovation and differentiation.
Cloud migrations, while commonplace, require careful planning and adherence to a proven practice of execution throughout the process.
p1 Technologies' architects have guided many customers through migration of crucial on-premises workloads to public cloud, and we will help you too.

Take a look at how p1's Pro Certified cloud architects guide your migration:
4. Optimize
---
Almost as quickly as you realize the significant competitive and operational benefits of public cloud, you'll also see the need to for continuous monitoring and optimization of your cloud infrastructure. With nearly infinite scale and immediate availability of resources, it's easy to see how you can trade server sprawl for cloud sprawl without careful oversight and governance.
When you partner with the p1 Technologies to build and manage your cloud infrastructure, you can be sure it follows cloud architecture best practices. Security, performance, scalability and cost optimization are all fundamental tenets of our designs from Day One.
If you have an existing home-grown cloud workload and would like to determine if its designed to best practices, p1 Technologies can help with that too.
p1 offers continuous monitoring of your cloud infrastructure for: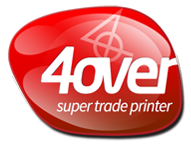 4over
p1 Technologies helped us migrate from datacenter environment to cloud based, for our frontend applications. With their in depth knowledge of AWS and various technologies this transition was smooth and painless. With their help and guidance we now have a an environment that is easy to maintain, follows best practices and easy to scale as our business grows.
Robert Ljungqvist
Sr. Director, Information Technology
Effective Public Cloud adoption is a journey.
Let p1 help ensure your Public Cloud journey is a success!